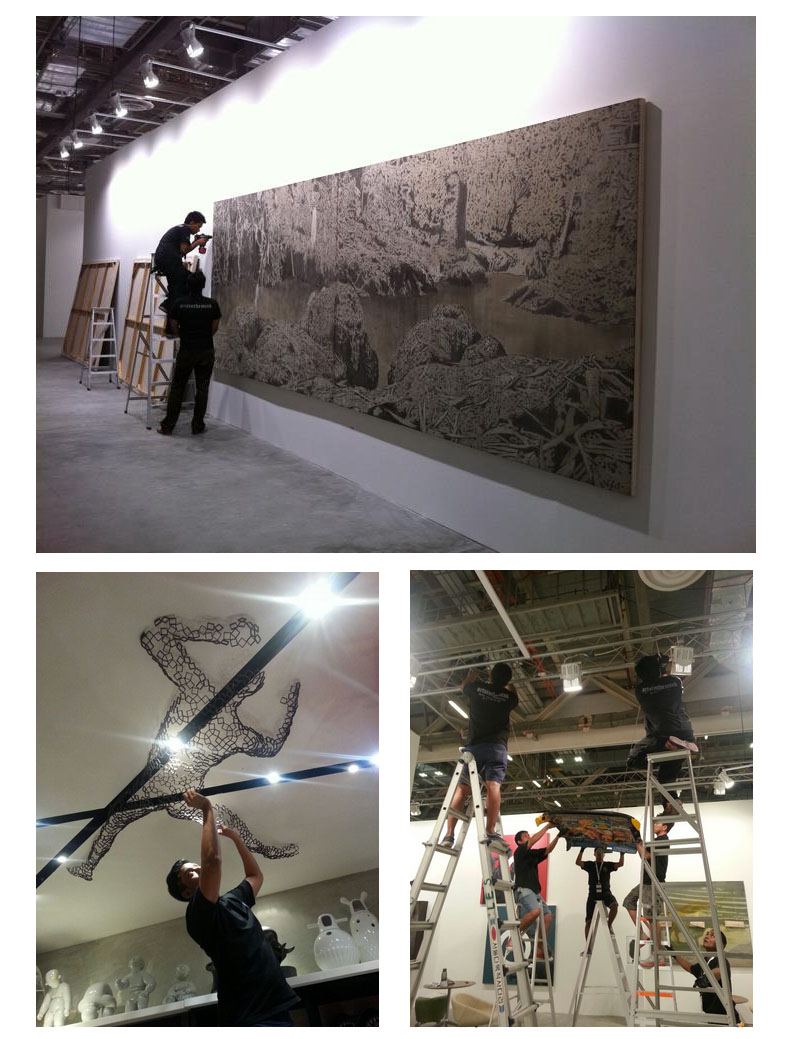 Arts In Mind highly trained personnel have successfully completed a wide range of projects from installing a single work of art to an entire exhibition.
We install fine art and antiques in museums, galleries, corporations, and residences. Our experienced team is expert in the transportation and installation of any sized artwork including in the most challenging of indoor or outdoor locations.
Arts In Mind services include:
· Site survey and analysis
· Custom installation consultation and solutions
· Custom design and fabrication of hardware, pedestals, bases, and supports
· Concrete slab fabrication and mounting for outdoor sculpture
· Temporary and permanent installations
· Art de-installation and reinstallation for relocations
Arts In Mind staff is professional, conscientious and dedicated to the safe and precise presentation of all your valued objects of art.
Arts In Mind supplies various types of installations and de-installations.
We service:
· Private residences
· Commercial galleries
· Interior designers
We keep up on the latest innovations in installation hardware and equipment.  We fabricate and customize to the client's needs from installing small flat works of art to large heavy sculptures.
Arts In Mind has a full menu of specialized equipment, tools and materials to facilitate projects of any size and weight.
Our widely experienced crew can tackle any unique challenging situation.  We ensure that our professional team matches all the key elements you look for and need in the company you trust for fine art handling including efficiency, passion, knowledge, expertise, and above all, respect for your time and your fine art pieces.
Installations and de-installations are done according to our client's needs which include non-business hours, weekdays and weekends.